WE ABSOLUTELY LOVE THAT YOU'RE CONSIDERING LIVE MUSIC FOR YOUR CELEBRATIONS!
Our groups offer a classy and fun way to:
entertain your guests
welcome friends and family to your wedding
introduce you and your wedding party during the processional, and
provide a celebratory atmosphere during cocktail hour!
Your guests arrive to festive music from your favorite songs & movie themes like Toy Story, Puttin' on the Ritz, and Pirates of the Caribbean. As they find their seats, music fades out briefly, and then they hear your processional music start, with tunes from Beauty & the Beast, Yesterday by the Beatles, and Broadway favorites from West Side Story. A favorite for many couples is A Thousand Years by Christina Perri, and guests smile while our couple sees each other for the first time from opposite ends of the isle. A fun and meaningful ceremony goes by, and fanfares like All You Need is Love or Mendelssohn's Wedding March fill the air while you walk hand in hand down the isle as a married couple!

This is just an idea of how a ceremony can be enhanced by our music, and there are so many great options for us to discuss with you.
​Scroll down and continue reading below to discover our timeline and behind the scenes strategy to bring the most amazing soundtrack to your wedding day!
"Left Coast Quintet were amazing to work with, and provided exceptional performance for our ceremony. We had very particular requests for the music we wanted played, and they met and exceeded our expectations. Dan was easy to communicate with and was always available to answer any questions. My wife and I would give them 10 out of 10 and highly recommend them."

-K.C.
Behind the Scenes;
How wedding ceremony music works:

A lot of time and effort has already gone into creating a perfect wedding ceremony music list for you, and you haven't even met us yet! We've spent decades rehearsing, collecting music, selecting the best instruments, & studying, all to produce the best sound.
​Typically we either play for just the ceremony, or perform for the ceremony + cocktail hour, but we are happy to stay for the entire event! The music discussion looks like this:
Way Before the Ceremony:

We talk, we laugh, we cry...well no, we just get together to discuss your vision! Basically, not to brag, but we know a lot about music, so we aren't going to suggest something inappropriate for the time and location! Once we get to know each other, we can come up with playlists for each part of the ceremony and figure out what you want to hear.

Before the Ceremony:

We set up early to prepare for your guest arrivals, and our on-site music coordinator is having final detail meetings with your planner, officiant, and photographer to recheck timelines and figure out cues.
About 15-20 minutes before show time, the prelude music begins. What we see most often are our couples choosing to put together an eclectic mix of favorite songs, or songs that have special meaning to them. We can also choose the music here to fit with the setting and what we know will be enjoyed by everyone there.

Cue the Processional:

This is where you're nervously pacing in the back of the room while the cute ring bearer dog gets distracted by a squirrel in a tree (yep, that happened!), but we're out there and we have you covered. As soon as you hear that beautiful arrangement we've been discussing and working on, you'll be smiling and getting your isle walking shoes ready! But, don't walk too fast - we want to play more music!
Processional music can be entirely customizable. Many couples stick with the classical favorites like Wagner, Pachelbel, Handel, etc, but we also have pop covers in our repertoire, or if you want to be a Double Agent or an evil Dark-Side master, we have music from the best of Hollywood that will completely make your day!

Music in the Middle:

Interlude music is perfect in the background while taking a break from the ceremony for a candle lighting, sand sculpturing, or knot tying ceremony. It's like your own personal soundtrack - haven't you always wanted a live ensemble to play while you accomplish goals?

Get Out of There!

Your recessional music should be upbeat and festive! You just got married, lets party! We want to celebrate you with music, so we will probably suggest something that your guests can clap to while applauding you out!
Cocktail Hour:

You might not hear us playing during cocktail hour if your photographer steals you, your immediate family, the bridal party, your great aunt once removed, Harriet from reception, and the next door neighbors gardener off to do pre-planned pictures, but your other 'non-picture important' guests will be pleased to drink, eat hors d'oeuvres, and listen to a fun live concert! And while you might not be there, we still want to fit your style, so our music selection can include classical, pop arrangements and movie themes, upbeat jazzy favorites, and other enjoyable tunes.

Grand Entrances, First Dances, and Dinner Entertainment:

We can't stress enough about how important music is to celebrating happy occasions like weddings, and since we'll already be there for the ceremony, having us stick around for reception entertainment is an easy decision. Our possibilities are endless, and if you want us to bring our full sound system, we can have most of the evenings entertainment covered, including the hilarious best-man & maid-of-honor speeches!
San Diego
Wedding Resources:
Our groups have had the opportunity to perform all over San Diego and have made great connections with wedding professionals & wedding venues, hotels, & event spaces, so we'd love to share information so you can make the best choices for your wedding! Check out our list of
preferred partners
and
San Diego wedding venues
and let us know if you have any other questions about best practices. We have been witness to beautiful experiences, but we also have experienced some wedding horror stories, and want to make sure they are never, ever repeated again!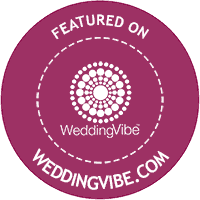 ---
San Diego
Engagement Music: